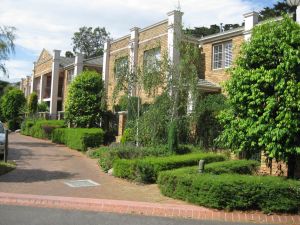 John Selvarajoo (Chairperson) & Geoff Leaver (Secretary):
In 2010 our committee evaluated our then owners corporation manager and three other managers using a defined set of criteria. Body Corporate Victoria was the only manager that met and exceeded our criteria. In retrospect, our committee's decision has proven to be the correct decision and proven by the positive feedbacks from many owners that they were impressed by Hock Lee's professionalism and knowledge.
Steve Chapman (Chairperson):
Following an evaluation process, Body Corporate Victoria was unanimously appointed from the five invited tenderers. Since taking on the role under difficult circumstances, I have been impressed with Body Corporate Victoria's professional and courteous approach to all tasks. I have no hesitation in recommending Body Corporate Victoria.
Andres Gonzalez (Managing Director / Developer):
As a property developer, I hand pick a select team of professionals to deliver the best outcomes for my projects. Hock Lee of Body Corporate Victoria has been an invaluable source of knowledge and advice to me on many owners corporation as well as building development matters at no cost. I have no hesitation in recommending Body Corporate Victoria to any owners corporation seeking to appoint a competent manager.
Ted Keene (Chairperson):
Our owners corporation had suffered poor service from our previous manager. When Hock Lee of Body Corporate Victoria was recommended to us, I met with him and found him to be well qualified and very co-operative. From his industry knowledge, he pointed out where cost savings can be made. Body Corporate Victoria's financial statements are very clear and tailored to our requirements. Hock's greatest strength is acting quickly in issues, and then reporting promptly by email, so that committee is aware of what actions have been taken.
Robert Marshall (Senior Asset Manager – Little Residential R/E):
Thankfully when Body Corporate Victoria took over management, things started to change quickly. Hock Lee has been contactable at all times, same day replies to emails and requests handled promptly and efficiently.
I can recommend Body Corporate Victoria, their fast and efficient actions have greatly assisted Little Residential in our duties to about 30 clients in that property.
Michael Gidley (Chairperson):
In addition to being accessible and very knowledgeable in owners corporation laws and building matters, I have found Mr Lee to have exceptional administration skills. Based on my on-going contact with Mr Lee and his actions, I can indicate that he has a genuine interest in gaining the best possible outcome for the body corporate.