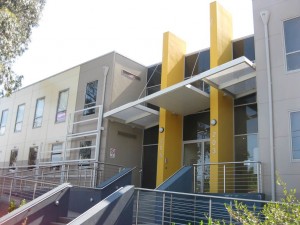 ADMINISTRATION
Keep proper records of meeting minutes; owners corporation register; accounting records;
fee notices; correspondence; bank statements; suppliers' invoices; etc
Attend with courtesy to telephone calls from owners and other relevant parties.
Attend promptly to correspondence (letters; emails; faxes) from owners; solicitors; real
estate agents; tenants etc.
Prompt issue of owners corporation certificates and other documents requested by owners.
Prepare Notice of Annual General Meetings and Agenda.
Convene Annual General Meetings at venues and times convenient for owners to attend.
Chair Annual general Meetings if elected by Members.
Prompt distribution of minutes of meetings to owners.
Assist the Owners & Committee in the management of their owners corporation under the
Owners Corporations Act 2006; Owners Corporation Regulations 2007; & Sub Division Act 1988.
ACCOUNTING, FINANCIAL REPORTS & BANKING
Open and maintain a separate bank account in the name of the Owners Corporation.
Prepare bank reconciliations.
Invest surplus funds in interest bearing bank accounts, if instructed by Committee.
Prepare annual financial statements within two weeks of the end of the financial year.
Arrange for the audit of financial statements of prescribed owners corporations.
Prepare annual budgets (for approval of the Chairman/Committee of Management if required).
Prompt mailing of Owners Corporation Fee Notices & Final Fee Notices.
Prompt follow-up of owners in arrears.
Prompt payment of suppliers' invoices on day of receipt (to ensure competitive prices
& prompt services from reliable tradesmen and service companies).
PROPERTY REPAIRS & MAINTENANCE
Maintain a bank of qualified & reliable tradespeople for repairs & maintenance.
Prompt attention to Owners' or Residents 'reports of repairs & maintenance matters.
Obtain quotations for approval of Committee or Owners.
Organise qualified building consultants to inspect and prepare reports to comply with
relevant legislations eg Occupational Health & Safety Act 2004.
INSURANCE
Act as authorised representative.
Obtain renewal quotations from insurance brokers.
Prompt lodgement of insurance claims for the Owners Corporation or Owners.
Attend to insurers' requests/requirements to expedite claims processing.
Follow up the payments by insurers for insurance claims.
Organise qualified valuers to carry out property valuations for insurance purposes.